A+ Cushion
I'm NOT an expert on skin, in fact I am pretty sure I've f***ed my skin up for life, but I wanted to talk about my new cushion!I rarely go with Korean trends in makeup, particular dealing with BB, CC or foundation because everything here goes by skin color, but I did want to try a cushion!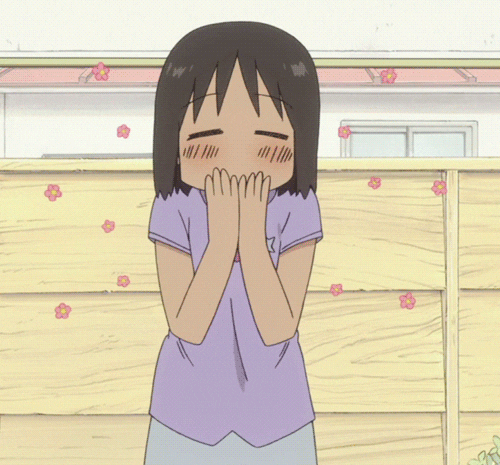 There are people in Korea and Koreans that have dark skin, but you will never see makeup that is darker than an extremely light paper bag here. It's something that bothers a lot of dark skinned girls because we also want to try their cushions, foundations, BB creams, etc.
Since there is no other option, I bring foundation from the U.S. because there is no chance in hell I will find it in Korea.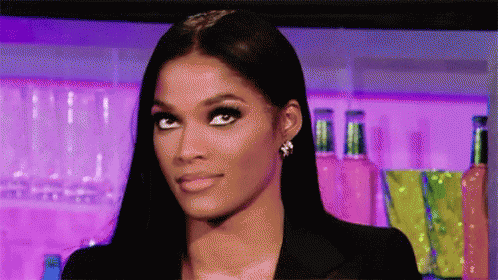 Besides my dark skin being the most difficult obstacle I also have acne-prone, oily skin. I felt like there was no way I could really find any cushion for me. However, I came across a Youtuber that talked about skin cushions. He caught my attention when he reviewed several skin cushions and suggested what would work well for different skin-types. I was writing down several options I liked until he reviewed a cushion from a company called Troiareuke. He spoke so well of the cushion it made look up any and all information on them. I looked the company up on Facebook and asked them some questions. I asked if skin color was a problem with the cushion and which one specifically I could get because of my troubled skin. The company was very kind and actually messaged me back within a few hours.
One thing that was kind of annoying was that in order to buy the cushion, you had to message the company directly and then they could tell you how to purchase it. I sent them a message asking where I could buy the cushion while living in Korea. I explained to the company I lived near Seoul and if there was any way it would be easier to buy it here. I was lucky enough to have been told they have 2 offline stores in Seoul. There is one in Myeong Dong and another in Dongdaemun. Being that I live on subway line 4, it's no more than an hour to go there and check the product out for myself. The person I asked the information to also sent me a video showing me the difference between the A+ Cushion and the H+ cushion so I could decide for myself which one I thought suited me better.

I went to Myeongdong station and go out at exit 9. I followed the directions to go to the Skypark No.3 Hotel. When I got there I was a little confused to see a tiny lobby but nowhere was the skin clinic. I asked one of the people at the front desk and she told me that the clinic was next to the hotel right behind a 7-11 in the next building. I exited through a corridor and there it was! Immediately you see signs for the skin clinic and the name of the place!
The clinic was very neat and tidy and the staff seemed very friendly. Although I am assuming by the location and their pamphlets that many Chinese tourists go there, there are some staff that speak English!
I explained about my oily skin and the staff showed me the cushion they thought was better suited for me. They recommended the A+ cushion seeing as it was a little more suitable for my skin type and color. One of the staff members put a test patch on my hand to show me how the color would look. Although on my hand it looked a bit like a pale splotch, she said it would look different on my face. I gave her the benefit of the doubt. She told me that the makeup would settle better on my face and it would look more natural than on my hand.
Seeing as how my skin was horribly bad at the time I decided to buy it and test it out. It is a little more on the expensive side, being 38,000 won, but honestly after using it for a week; I can easily see myself loving it. It covers so well and my skin hasn't been turning to crap! My acne is not as bad as a few weeks ago (partially due to the fact that I was wearing oil-based makeup…..to be fair I had no idea…probably should have researched that) even though I have been using the cushion every day. If anything, my skin has been getting a little better. The only thing I didn't like at first was that I looked a little pale when I first put it on but it does blend with my skin color very well after giving it a few minutes.
So if you guys get a chance to come to Korea, please check it out! Here is there Facebook and Instagram information. Also some Youtube videos that will help! Check him out, he is crayfish lol ! He makes me laugh xD
If you get a chance please check out my other blog post about Klair's and Skinfood's products 🙂